WHAT IS SUSTAINABLE BUILDING?
Sustainability or sustainable action is not a static term. Rather, it is about making decisions that have a positive or non-negative impact on the present and future. In addition to the often-associated meaning of ecological sustainability, it is also about social or economic criteria.
The motivation for sustainable action has been deeply rooted in the DNA of EEW since its foundation. Intrinsically motivated, questions and problems are worked out and solved accordingly in order to recognize all possible effects on people, the environment and the company at an early stage and, if necessary, to counteract them.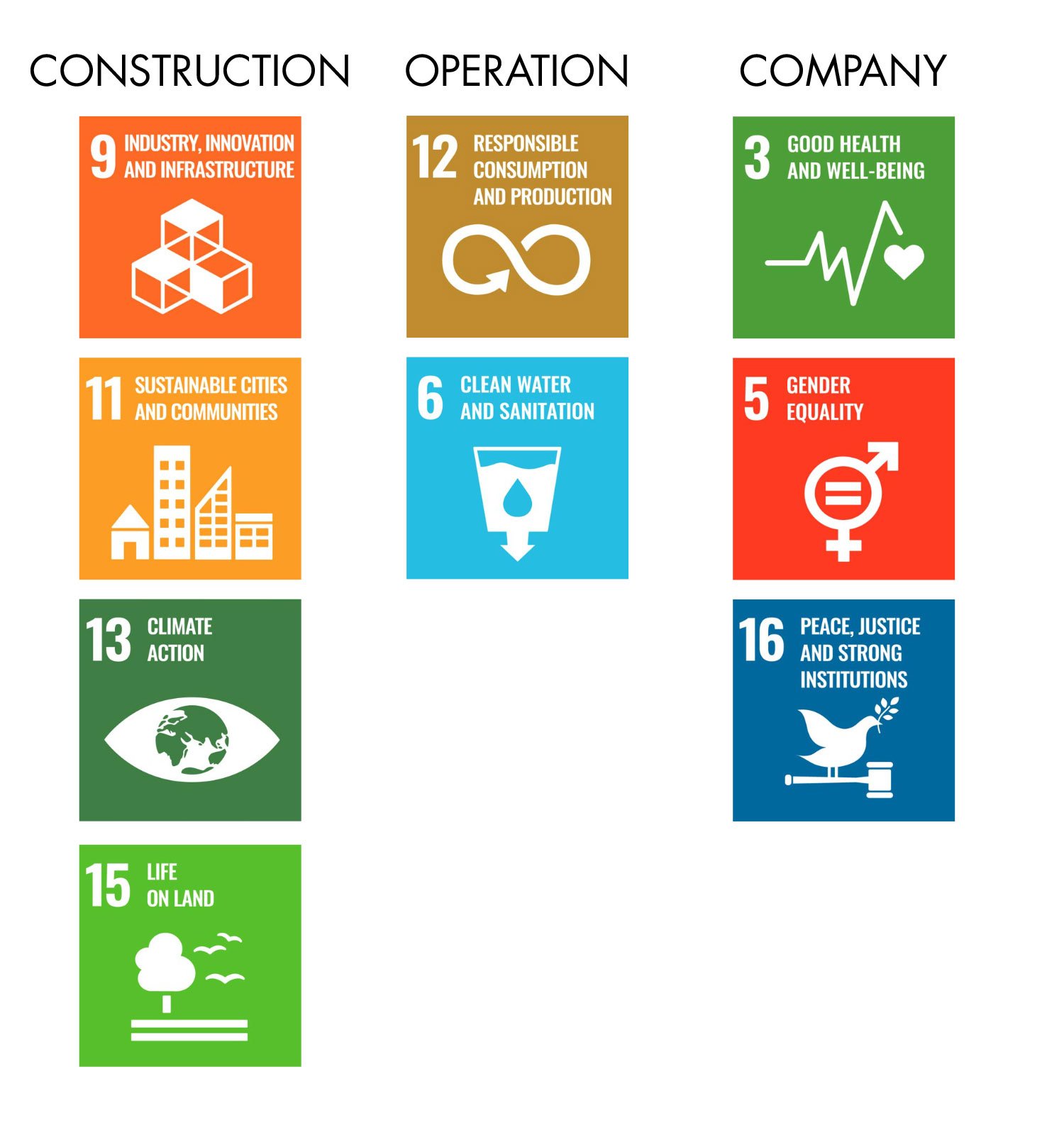 OUR GOALS
We want to use technology and know-how as targeted as possible and thus avoid wasting resources. More technology not only increases the use of resources and energy, it also complicates the use and maintenance of the systems. In our opinion, technology should be installed where it can sensibly offer added value. Nevertheless, EEW wants to contribute to achieving the climate goals and ensures economical buildings with the help of green technology (photovoltaics, geothermal energy, modern energy storage systems, etc.).
In our opinion, green technology is only part of the solution. We want to sensibly combine one of the most proven building materials in the world, wood, with the modern building industry. Where appropriate, wood is not simply used as a concrete substitute. We want to use wood and its thermal and static properties sensibly and solution-oriented.
Objectives for our construction sites:
Low CO2
Reduced dust and noise
Reduced waste
Energy and water saving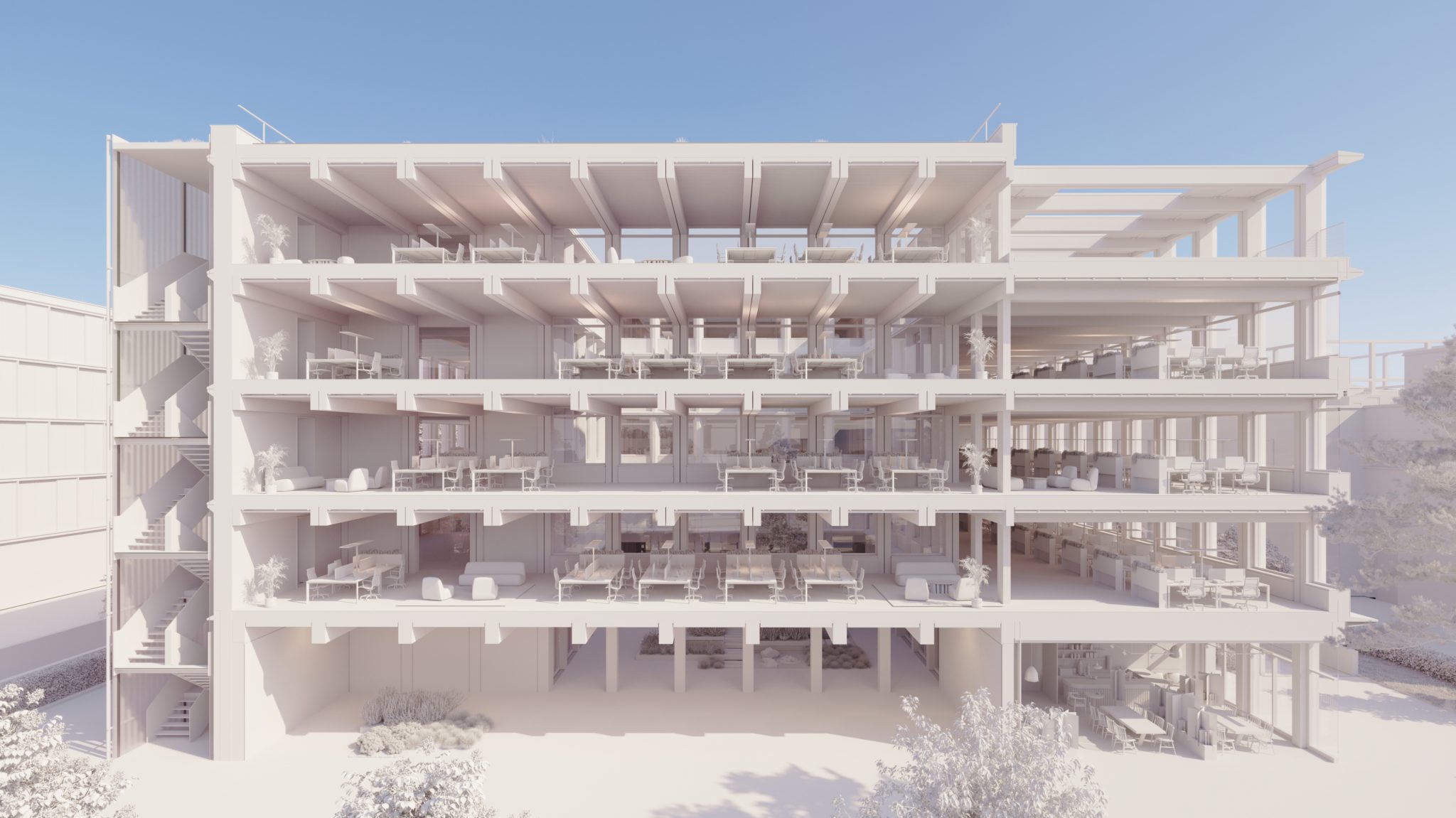 SUSTAINABLE WORKING IN OFFICE BUILDINGS OF THE FUTURE
The aim of constructing a building is to meet the currently popular "energy and time transition". Wood is not only considered an innovative and versatile building material for office buildings, but also a sustainable choice.
It is a renewable raw material and its use as a building material helps to reduce CO2 emissions. Growing trees remove carbon dioxide (CO2) from the atmosphere and store the carbon in the wood. The wood is sourced from certified forestry to ensure responsible origin. In addition, wood enables an extremely energy-efficient building envelope, as it is self-insulating and thus helps to minimize energy requirements.
Buildings are designed to use natural resources such as daylight and solar inputs. State-of-the-art wood modular construction is combined with "classic" reinforced concrete construction. Room modules made of certified solid wood, which are produced in the factory and heavily pre-assembled, are transported to the construction site for final assembly after transport. Improved production conditions increase quality, reduce construction time and on-site stress.
This construction method allows for high precision and accuracy in planning and execution of the construction, resulting in a high, defect-free quality of the building. Thus, a time- and cost-efficient alternative to conventional construction methods. The use of wood as a building material in combination with modular construction allows for a sustainable and ecologically compatible building that will continue to meet the requirements of a modern working environment in the future. Overall, the use of building materials in the building is an important step towards sustainability and an example of how we can contribute to a more environmentally friendly future through conscious choice of building materials.
Less material – more design
Flexible, interactive and relaxed